PLM works exclusively through insurance producers and brokers to provide leading insurance and risk management solutions for wood-based businesses
PLM Producer Portal
Access Auto ID cards, policies, loss runs, invoices and commission statements.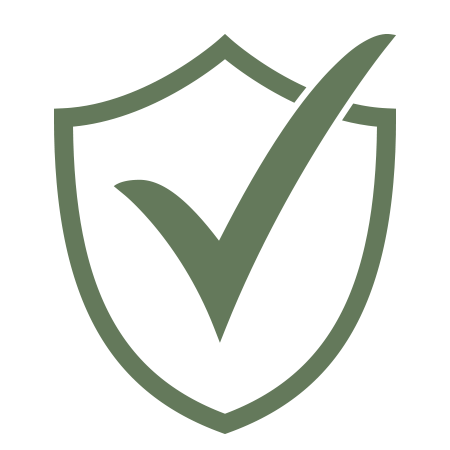 Our Appetite
RETAILERS / WHOLESALERS / DISTRIBUTORS
Our specialty coverage for retailers, wholesalers and distributors includes building material dealers, hardware stores and lumberyards.
Builders Risk (For current insureds)
Building Material Dealers
Cabinet Showrooms
Concentration Yards
Drywall Distributors
Electrical Suppliers
Engineered Wood Products
Exterior Doors & Windows (Property only)
Fence Manufacturers, Distributors, and Retailers
Furniture Stores (Unfinished furniture only)
Hardware Stores
Hardwood Flooring
Home Centers
HVAC Supplies
Imported Wood Products
Insulation Distributor
Interior Doors
Landscape Supplies
Lumber Brokers (Jobbers)
Lumberyards (Retail/Wholesale)
Masonry Yards
Plastic/Composite Lumber
Plumbing Supplies
Roofing & Siding Distributors
Wood Imports
LIGHT MANUFACTURING
We design specialty insurance coverages for light manufacturing including cabinet manufacturing, moulding & millwork, wood flooring manufacturing and woodworking shops.
Bat Manufacturing (Property only)
Bed Frame Manufacturing
Bobbin Manufacturing
Bookcase Manufacturing
Box & Crate Manufacturing
Cabinet & Casegoods Manufacturing
Cable Reel Manufacturing
Carpentry Shops (Property only)
Casket Manufacturing (Wood as the primary component)
Church Pew & Altar Manufacturing
Countertop Manufacturing
Decoys
Display & Exhibit Manufacturing
Door Assembly
Dowel Manufacturing
Fence Manufacturing
Furniture Manufacturing
Furniture Manufacturing with Upholstery
Handle Manufacturing
Ladder Manufacturing (Property only)
Laminated Wood Products
Lathe Mills
Millwork Manufacturing
Mobile/Modular Home Manufacturing
Modular Closet Shelving Units
Moulding & Millwork
Musical Instruments Manufacturing
Pattern Shops
Picture Frames
Playground Equipment (Property only)
Shutter Manufacturing
Stair Manufacturing
Store Fixtures Display Manufacturing
Truck & Trailer Flooring
Truss Manufacturing (Wood only)
Window Assembly (Property only)
Wood Carving
Wood Flooring Manufacturing
Wood Novelties Manufacturing
Wood Products Manufacturing (NOC)
Wood Treating (No creosote)
Woodturning Shops
Wooden Blinds
Woodworking Shops
Woodworking with Finishing
SAWMILLS & HEAVY MANUFACTURING
From pallet manufacturing to sawmills, we provide coverage for heavy wood manufacturing operations.
Barrel Manufacturing (Cooperage)
Debarker Mills
Log Home Manufacturer
Pallet Manufacturing (New)
Pallet Manufacturing (Reconditioning – only if best in class)
Particle, Chipboard, OSB Manufacturing
Planing Mills
Plywood Manufacturing
Resaw Operations
Sawmills with Logging
Sawmills without Logging
Shingle Mills
Veneer Mills
Wood Drying (Kilns)
Wood-Mizer/Portable Sawmills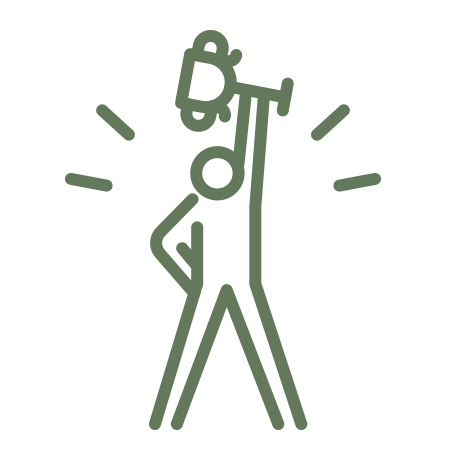 Competitive Advantages
PLM works exclusively through insurance producers and brokers to provide specialty insurance and risk management solutions for wood, lumber and other building material businesses. Here are just a few reasons why brokers choose PLM for their wood industry clients:
Producer Partner

Expand your book of business and generate revenue in specialty markets by teaming up with a recognized expert in the wood industry.

Open Brokerage

PLM writes business on an "Open Brokerage" basis. Unlike carrier appointments, we do not require any premium or volume commitments.

Dedicated Wood Industry Expertise

We know the wood market. Our staff knows the competitive landscape, claim trends, pricing, and what services and features to provide your clients the most specialized insurance program.

Risk Management

Valuable loss prevention tools, services and resources specific to wood businesses you can share with your clients.
Financial Stability

We are rated A- "Excellent" by A.M. Best.

Program Stability

We have been writing programs dedicated to wood business since 1895 and take pride in maintaining the consistency of leadership from underwriting to loss control to claims. We have a very focused appetite and are determined to continue as key player within this niche for the long term.

Industry Contributions

We belong to many of the same associations as you and your clients.

Submission Requirements
Please follow these Submission Requirements and Helpful Guidelines to receive the most competitive quote possible, in a timely manner:
New business sent to PLM to quote should be submitted on standard Acord applications. The more complete the information, the more timely and customized our quote will be.
Include a complete description of the operation (the more detailed, the better), along with prior carrier and expiring premiums.
Three to five year hard copy loss runs must be included.
Digital photographs of each building, inside and out that match the statement of values.
Property submissions should include an adequate description of the property coverages requested including coinsurance, valuation basis, causes of losses and deductibles. You should also include construction, occupancy, protection class, year built and square footage of all buildings.
General Liability submissions should include the class and accurate, up-to-date sales figures.
Automobile submissions must include a complete drivers list, VIN numbers and full classification information. Please explain any unusual situations such as youthful or elderly drivers, etc.
Inland Marine submissions should include an adequate description of the equipment, including the make, model, year, serial number and valuation method.
Include the name and phone number of a contact at the prospective insured to arrange a pre-binding inspection.
Submissions to PLM may be sent to newbiz@plmins.com.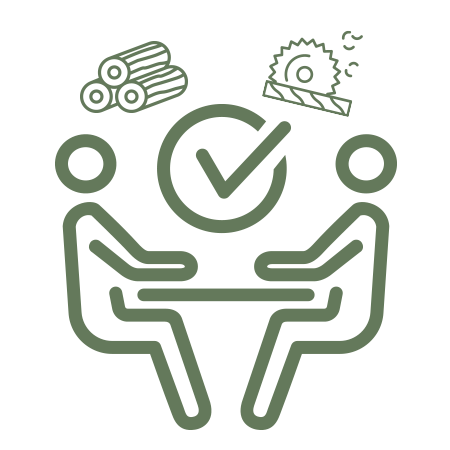 Become a PLM Partner
Interested in starting an open brokerage relationship with Pennsylvania Lumbermens? By requesting a producer kit below, you will receive an informational guide to doing business with PLM, all the way from submissions to claims management. This producer kit will provide you with all the information you will need for us to begin a mutually beneficial relationship.
Thank you for your interest in PLM.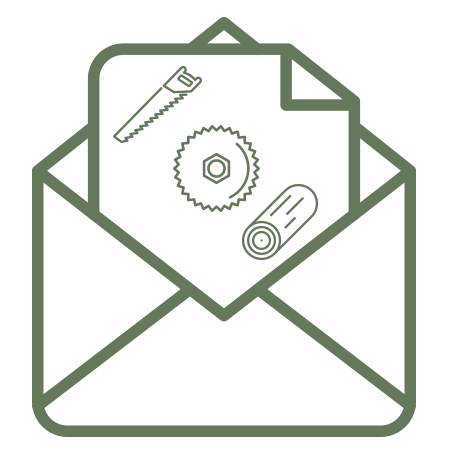 Subscribe to Producer eNewsletter
Stay in the know with the PLM Producer Update, our quarterly eNewsletters containing the latest in company news, from claim trends to new coverages.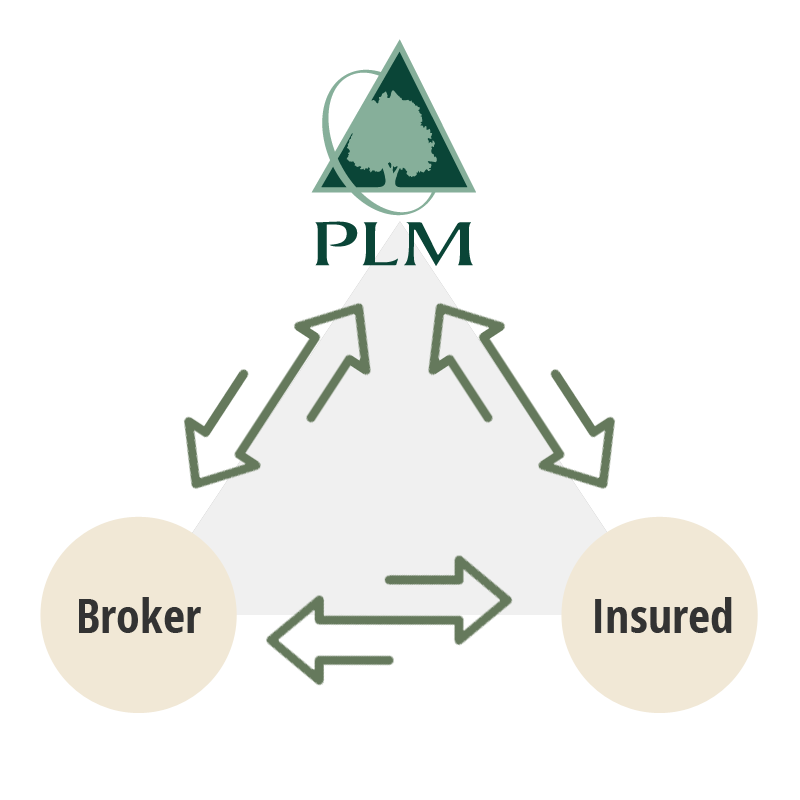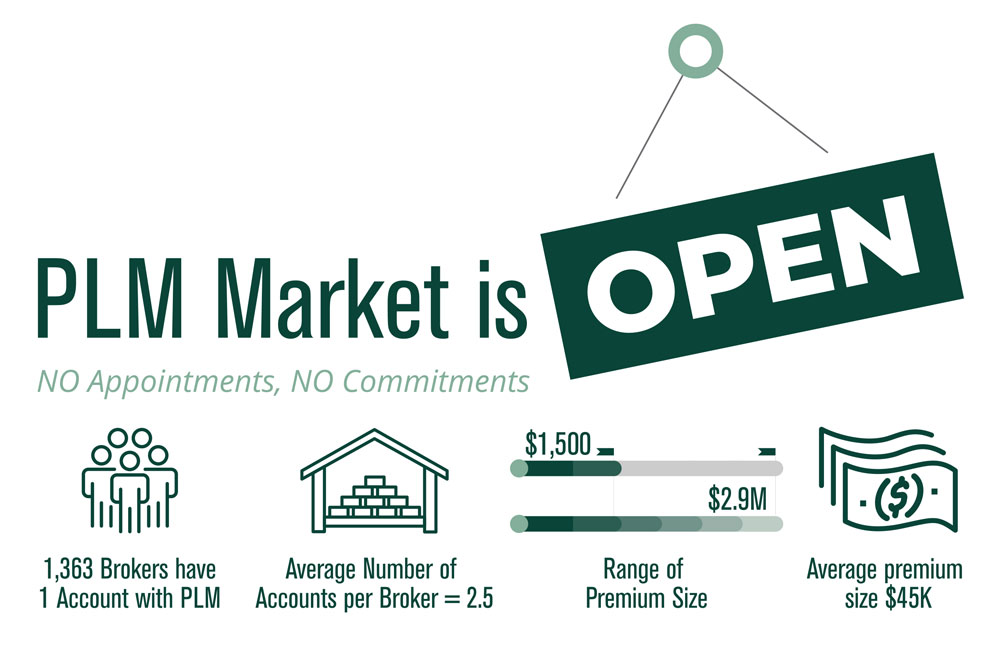 PLM operates on an open brokerage basis meaning that we do not appoint our producers or have premium or volume commitments. We work with any broker that chooses to pursue a piece of wood business whether it be one account or 100 accounts. Most agencies enjoy a linear relationship where the carrier interacts exclusively with their agent, and the agent interacts exclusively with their client, the insured.
The PLM distribution strategy is more of a triangular relationship. We build relationships with our brokers AND our insureds. As opposed to representing the carrier as their agent, in the PLM world, you would be representing the insured.