Wood Products Insurance from America's Leading Lumber Mutual
125+ Years of Protecting Wood Businesses
Pennsylvania Lumbermens Mutual (PLM) is proud to be the oldest and largest mutual insurance company dedicated to the wood products and building materials industries. WITH 125+ years of insuring the wood industry, PLM and its employees are WITH YOU when you need us most…and for every time in between.
Our core mission is embodied in each and every employee: Providing specialized coverages to fit the unique needs of the wood industry and helping our policyholders better manage their everyday risk to ensure their businesses continue to flourish.
WHEN a claim call comes in the middle of the night, our Claims Team launches into action to get you back to business as quickly as possible. WHEN you grapple with safety issues in your operations, our Loss Control Team offers consultative services to help build a safety program for your business. WHEN there are changes in your business or in the marketplace, our Underwriters ensure you are adequately protected. WHEN you need a partner who understands the specific business environment and risk exposures in your area, your local Business Development Representative works WITH YOU to help find the right insurance and risk management solutions for your wood business.
We have the wood industry knowledge and experience to provide you with comprehensive insurance protection, tools to keep your operations safe, and personalized service to handle the unique needs of your business.
Pennsylvania Lumbermens Mutual is...
PRODUCER PORTAL
Insurance brokers who partner with PLM can self-serve clients through the PLM Producer Portal. Download client policies, endorsements, loss runs, invoices, commission statements and more.
Producer Portal Login
BECOME A PRODUCER
PLM operates on an open brokerage basis meaning that we do not appoint our producers or have premium or volume commitments. We work with any broker that chooses to pursue a piece of wood business whether it be one account or 100 accounts.
Request a producer kit and receive an informational guide to doing business with PLM, from submission requirements to our appetite guide.
Insurance for Wood-Based Businesses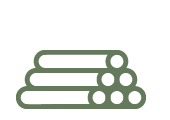 If your company manufactures or distributes wood or wood products, please contact us, request a quote online, or ask your insurance broker for a PLM quote. Protect your business with insurance that stands the test of time. Locate a Rep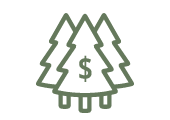 PLM offers flexible payment plans and convenient payment options such as EFT or online ePayments to meet your individual needs. ePayments Login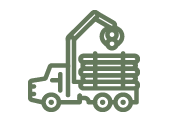 We're here to help and provide peace of mind when you experience a loss. We share your sense of urgency to get back to business, so our dedicated claims staff is quick to respond.