Complete This Form To Have
Our Representative Contact You and to
Receive Your Producer Kit Today
Have A Question?
From appetite to coverages, submit your question via the Partner Form on this page or
email us directly
and we will get back to you as soon as possible.
Or, call our Customer Service Department at 800.752.1895
Map Out New Business in Your Neighborhood
Explore our
Interactive Map
to discover the variety of wood businesses that we insure and may be found in your local communities: lumberyards, woodworking shops, hardware stores, light manufacturing operations, sawmills and building material dealers.
Have A Client? Submit Your Application!
NewBiz@plmins.com – Email Standard ACORD Apps
No Contracts and No Appointments Required
Expand Your Book Of Business With PLM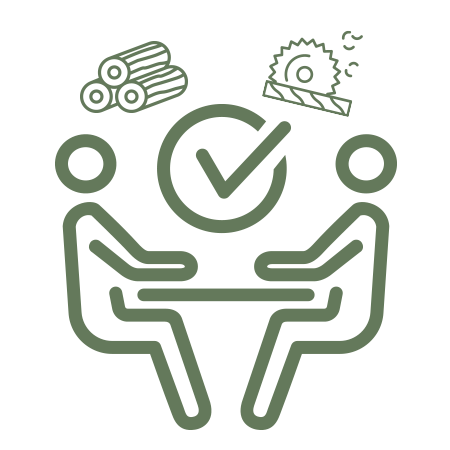 Finding and working with new markets you may not know can be daunting. That's why PLM wants you to add our 125-year expertise to your growing commercial insurance toolbelt.
From woodworkers and wood manufacturers of all size (one-person shops making furniture to larger cabinet or sawmill operations) to the building material world (retail/wholesale dealers, hardware stores, small home centers), we want to help you protect the businesses that may be in your community.
Who Is PLM?
PLM is America's largest and oldest lumber mutual serving the lumber, woodworking, and building materials industries. With over 125 years in business, we are experts in providing comprehensive coverages and risk management solutions for your operations and machinery in the wood niche.